access_time August 14, 2017 5:14 pm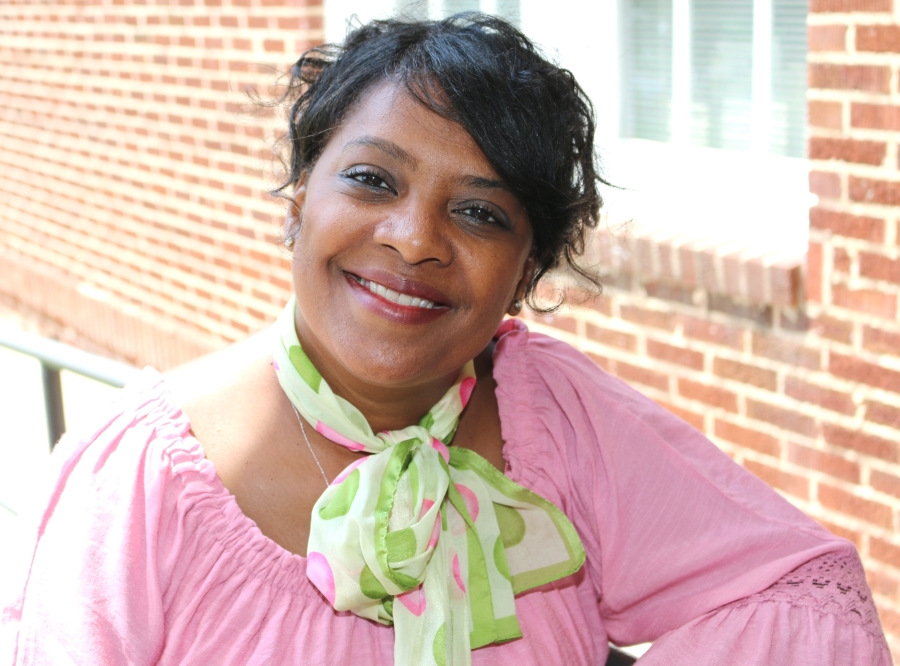 HICKORY…  The Hickory Public Schools Board of Education recently selected Dr. La'Ronda L. Whiteside as the district's new Assistant Superintendent.
A 28-year veteran of service to public schools,  Dr. Whiteside, as the district's "second in command,"  will supervise multiple areas of leadership and instruction, including, but not limited to, exceptional children, federal programs, testing and accountability, and digital learning and teaching.
"My enthusiasm in joining HPS parallels with the exciting initiatives outlined in the HPS strategic plan such as effective student assessment initiatives, increasing student enrollment in IB and AP courses, promoting career and college readiness, K-64 initiative, and increase student involvement in technology integration," said Dr. Whiteside.
"I hope to support these efforts and others by recruiting and retaining effective personnel, providing on-going research based professional development, support efforts to research innovative ideas and resources, promote leadership capabilities, and encourage and support parental involvement efforts and strategies at the school and district level," said Dr. Whiteside.
Dr. Whiteside is a product of North Carolina public schools, having been born and raised in nearby McDowell and Rutherford Counties.  Her passion for education resulted in earning a degree from UNC-Greensboro where she majored in middle school mathematics and English/language arts.
During her career journey, Dr. Whiteside expanded her education with earning a master's degree in Education Leadership from Western Carolina University and a doctorate degree (Ed.D) in Educational Supervision from Gardner-Webb University.
Dr. Whiteside's career in education began in a familiar landscape, back home in Rutherfordton County. She was selected as one of three district Algebra teachers for middle school students, serving three schools. Beyond serving as a classroom teacher, Dr. Whiteside's prior administrative roles include serving as principal for Pinnacle Elementary School and assistant principal for R. S. Middle School, both in Rutherfordton. She also co-directed "Jump Start," a high school summer program for eleven years.  Dr. Whiteside most recently served as the principal of Chase Middle School in Forest City, NC, since 2010.
According to Dr. Whiteside, teaching "must come from the heart."  She believes dedicated educators who are influential, motivated, positive, and make decisions on what is best for students—will ultimately provide the best opportunities for students.  "Teacher dispositions and self-efficacy increase student engagement and the enjoyment of learning. Ultimately, it is the students who provide the rewards in education because they are why this profession chose us; teaching is an art and a true calling," she said.
Serving in education does not come without challenges, said Dr. Whiteside. "The critical task at hand in North Carolina (and across the country) is to 'recruit, train, reward, and retain' highly qualified educators.  Instilling in people the capacity to improve educational outcomes is a continuous process," she said. "It's important to inspire educators to believe in their talents and skills.  Executing this effectively involves strategically designed structures promoting commitment to education equity and excellence."
Going forward, Dr. Whiteside reflected on some of her best experiences she plans to bring to the HPS table: "As one of the initial administrators of the digital learning environment (1:1 laptop initiative) for Rutherford County Schools, I believe I bring a base knowledge that supports the following technology dispositions: 1) Willingness to embrace change, 2) Beliefs and positive attitude on the value of effective technology use, 3) Confidence in using 21st century skills and tools to increase student and teacher productivity, and 4) Analyzing, disseminating and interpreting testing data at the school and district level," she said.
"Dr. Whiteside has a nearly thirty-year history of serving students and families in North Carolina," said Dr. Robbie Adell, HPS superintendent. "She has a proven track record of being a transformational leader.  During her time in Rutherford County, Dr. Whiteside was named Principal of the Year in 2014.
"Additionally, as a former math teacher, she produced student achievement scores that ranked among the state's best.  Dr. Whiteside understands the value of education and will bring high expectations and a lot of energy to Hickory Public Schools.  I am excited that she is joining our team," said Dr. Adell.
Dr. Whiteside and her husband, Todd, have been married for 28 years. They are the proud parents of two daughters and they attend Union Hill AME Zion Church.  She is a member of Alpha Kappa Alpha Sorority, Incorporated – Xi Phi Omega Chapter in Hickory, NC.  Dr. Whiteside is also a member of NCAE and she has served various community organizations including United Way, Relay for Life, and American Red Cross.
Dr. Whiteside has already visited with several employees of Hickory Public Schools. She will be formally introduced to the HPS leadership team during an early August professional development training as she helps to prepare teachers and administrators for the start of a new school year.
Welcome to HPS,
Dr. Whiteside!